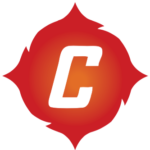 ENHANCING HEALTH & PERFORMANCE THROUGH FITNESS, NUTRITION & COMMUNITY.
Monday 11/29 EMOM 27:   1-9 Squat Snatch. Build in weight as technique allows. OK to power snatch + OHS if needed. …
Happy Thanksgiving week, and welcome to Week 3 of our programming cycle! We are so grateful for our CFC Family. This week, …
UPCOMING EVENTS & ACTIVITIES
Wednesday 11/24 no class at 6:16pm Thursday 11/25 9am only (no childcare). Friday 11/26 9am only (no childcare).