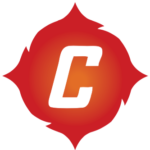 serving Coronado as your guide on the journey to a healthier, happier self
At CrossFit Coronado, our mission is to improve the quality of life for everyone that walks through our doors, regardless of age, ability, or experience level. Through the use of the CrossFit methodology, we strive to help you accomplish your goals and reach new levels of fitness. 
Whether that means you run faster, lift more weight, get a better score on your PRT, or are just able to enjoy the everyday activities you love, we are here to help you. We focus on the total well being of each person in order for you to get the best results. We look at your current fitness level, flexibility, nutrition and lifestyle and help you to develop a plan of action. Our focus is not on what you cannot do, but rather on what you CAN do and how we can help you do it.
positive & challenging environments promoting health, fitness, well being & community
CrossFit Coronado is one of the original CrossFit gyms in the San Diego area. Our gym is based on the principles of INTEGRITY, DISCIPLINE, and COMMITMENT. Our program combines gymnastics and body weight movements with strength based weight training and endurance exercises to create a unique workout every day. In doing so, your body never adapts to a routine and is constantly challenged. This type of training allows you to continually develop and see progress. 
We also place a heavy emphasis on nutrition and lifestyle, which directly impact your ability to achieve your goals. CrossFit Coronado was voted one of the toughest gyms in America by Muscle & Fitness magazine for a good reason!  That being said, we can adapt our program to fit the needs of every person that walks through our door. 
What sets us apart from other gyms is our unique community.  You will find an eclectic mix of people at CrossFit Coronado, all eager and willing to help make CFC your home away from home.  There are two good reasons why people come back day after day for our challenging workouts: results and the camaraderie that you find here.  
What are you waiting for? Come see for yourself why CrossFit Coronado is the best gym on the island.
OUR PEOPLE IS WHAT MAKES US GREAT
Desiree jacobi-bobie
coach
ARE YOU READY TO LEVEL UP?