Join us Saturday October 16 from 8am-1pm for a memorial workout honoring the pilots and crew from HSC-8.
On Tuesday, August 31st, 2021, five families made the ultimate sacrifice when they lost their loved ones in an MH-60S helicopter crash off the coast of San Diego, California.  We are doing a memorial workout to remember and honor them.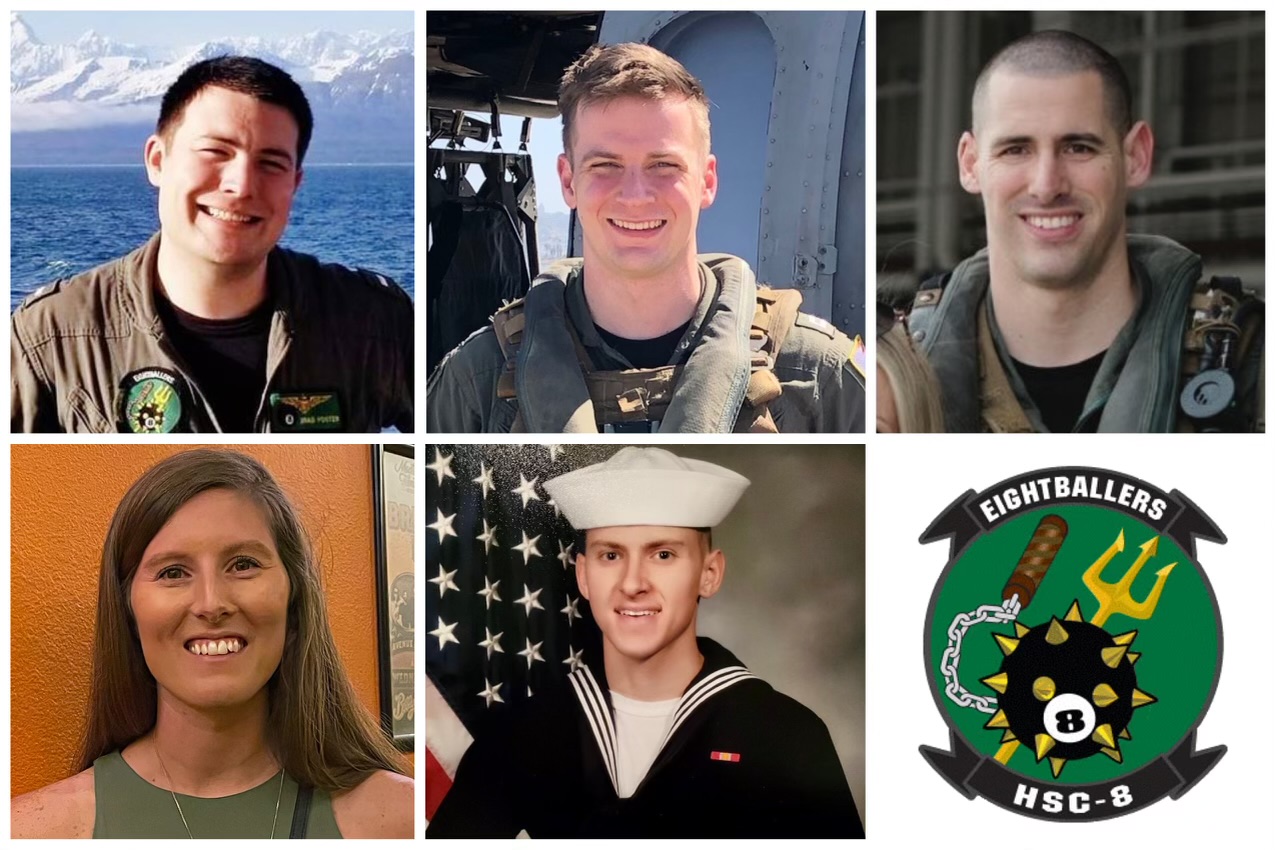 Lieutenant Bradley A. Foster, 29.

Lieutenant Paul R. Fridley, 28.

Naval Air Crewman (Helicopter) 1st Class James P. Buriak, 31.

Hospital Corpsman 1st Class Sarah F. Burns, 31.

Hospital Corpsman 2nd Class Bailey J. Tucker, 21.
This workout is open to everyone.  Friends of the crew created the workout.  We will run as many heats as needed to allow everyone to participate, beginning at 08:40 and starting a new heat every 20 minutes.  If the workout below is not something you can do, we will modify it or there is an option to complete a 5k row.
Loosefoot 616
5 Rounds for Time:
     8  8-count body builders
     31 Double Unders
     21 Wall Balls
CrossFit Coronado will not be charging or collecting money for this workout.  We instead ask that you donate directly to The Wingman Foundation.  The Wingman Foundation is a non-profit that gives 100% of funds directly to the 5 families that lost their loved ones.  Please select the option to support the HSC-8 Eightballers when making your donation.  We also ask that you reserve your spot for the workout at the link here: Workout heat reservation.  Note that if you have a MindBody account with a different facility you will need to create a new login in with CrossFit Coronado. If you need to cancel or change your time you can log back in to do so or email kim@crossfitcoronado and we will help you.  Reach out if you have any difficulty registering or have any questions.
Link to reserve a spot in the workout**: Sign up for your time
**Note that you will sign up for a specific time. The workout heats are every 20 minutes, the 5k row is every 40 minutes. Make sure you click on the workout or the 5k row when you're registering.
Link to donate: The Wingman Foundation
Our town is special in that we have so many wonderful military members and their families here.  Our hearts hurt for everyone that lost a family member/friend on 8/31/21.  We stand with you.  Please keep the families of the Helicopter Sea Combat Squadron Eight (HSC-8) "Eightballers" in your thoughts and prayers.